Unlimited Divi Layouts

for a (ridiculously low) fixed monthly price.
If you're in search of a reliable digital partner dedicated to stunning web design that works, look no further! Let's work together to build something great.
Scaling your agency can be
tough
As your business grows, it can be hard to decide whether full-time website maintenance help is right for your company and budget.
Experienced Designers Are Expensive
If your business isn't ready to sustain the long term costs of using an experienced designer, our agency is happy to offer digital guidance and expertise.
Onboarding new teammates can pose a risk if workflow is unstable. Outsourcing projects to our agency means only paying for work you need, when you need it.
No Time For Recruitment And Trainings
As a business owner, you have plenty to worry about! It can be time consuming to find the right website management service, or to hire and train an employee to meet your needs
Working with a high-skilled web designer that you can't rely on is pointless. With our agency, we'll provide you with a team of Divi experts who work around the clock to get your job done profitably.
Budget Freelancers Skimp on Quality
Many companies try to save a buck and skip out on quality. With our agency as your digital design partner, you'll never have to compromise and choose between cost and quality.
Good Communication Is Missing
Good communication is key to solving complex web design problems. Our team is dedicated to your Divi website and will stop at nothing to ensure the job is done the way your business needs it to be done.
Outsource your workflow to real
Divi Experts
If you are experiencing any of the issues above, we'd be a good match! What you need is a trusted, experienced web design partner ready to problem solve at a price point that works for you.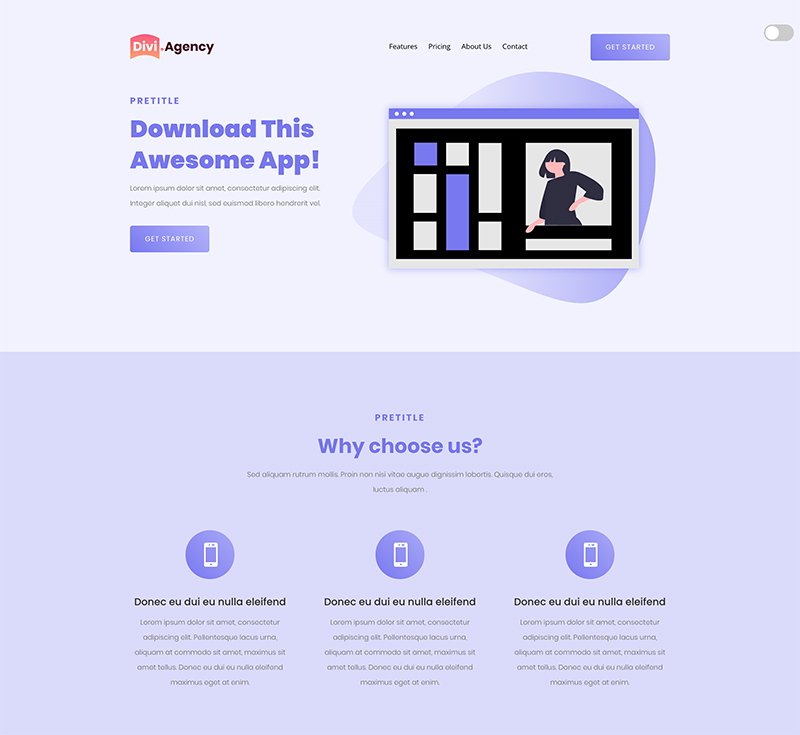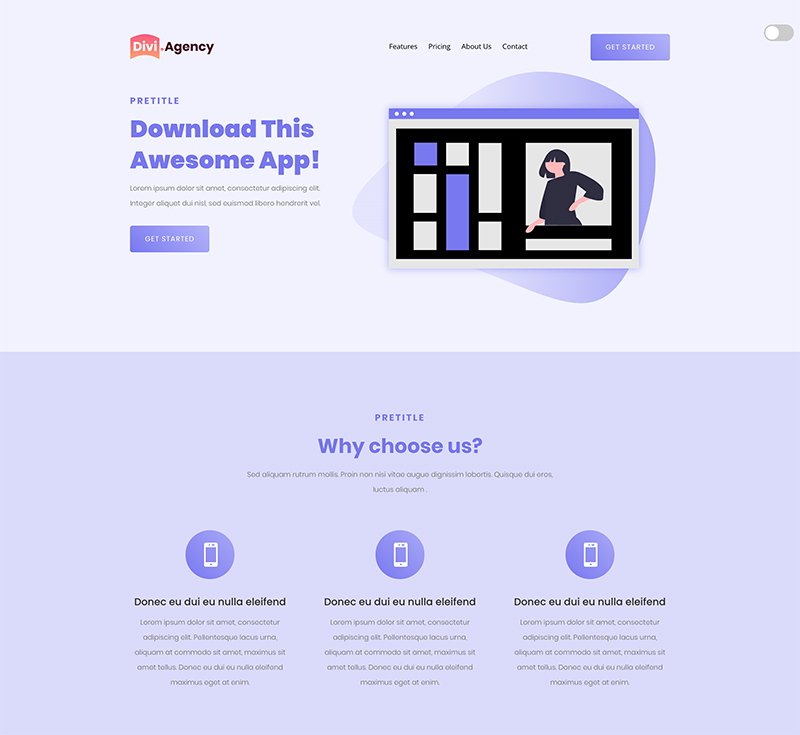 Websites you're actually
proud

showing to your clients.
As an agency owner, you might be concerned about outsourcing your work and fear the result won't match your agency's quality standards. We totally get that and work hard to reach the highest design standards to make your clients fully satisfied.
Send and receive
Constant Feedbacks

with our team.
Communication is the key to keep track on your projects. You want to know the daily progress and deliver the correct expectations to your client. That's the reason why we daily brief our clients on the ongoing tasks and provide constant feedbacks that you can easily share with your team and your clients.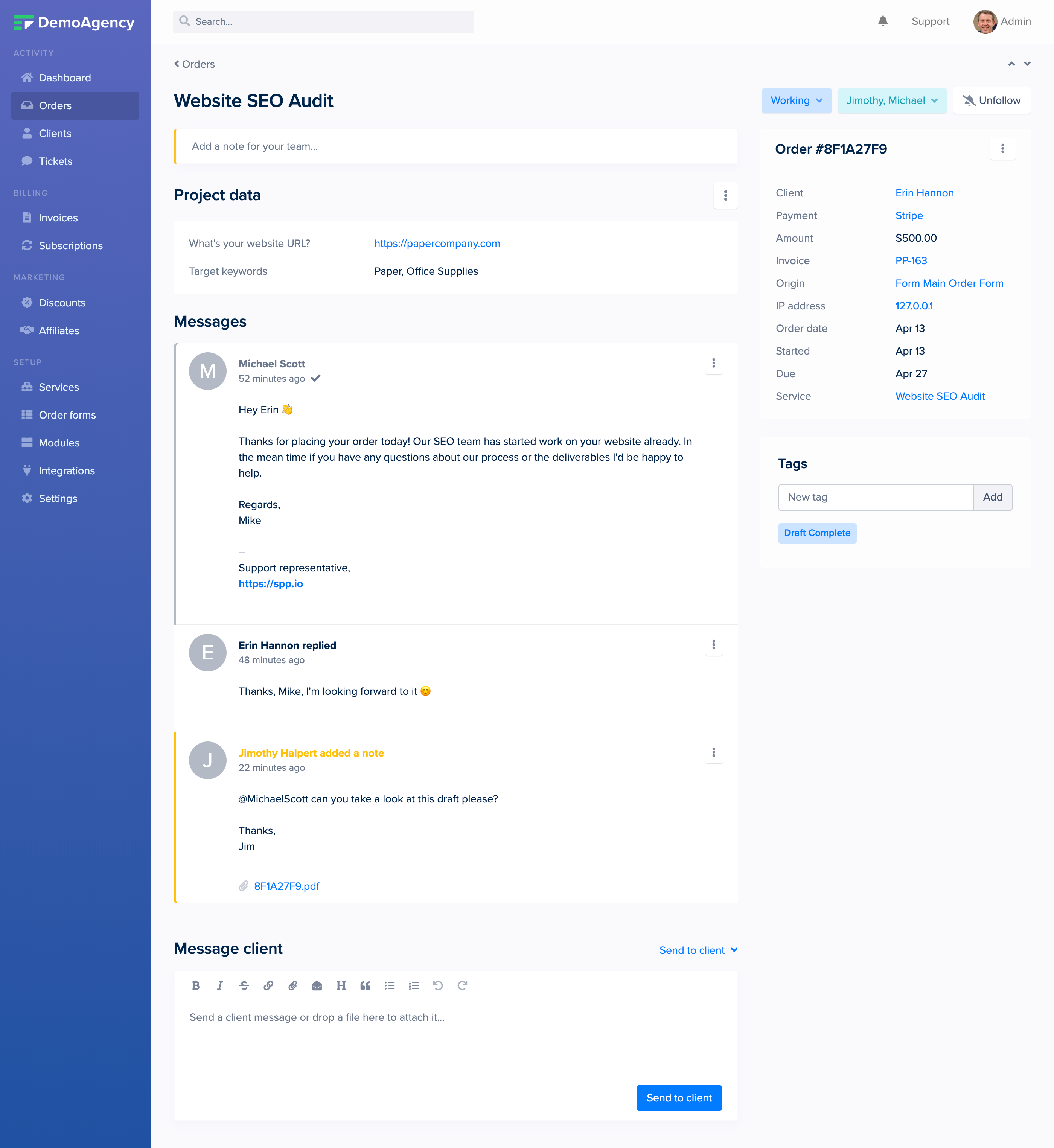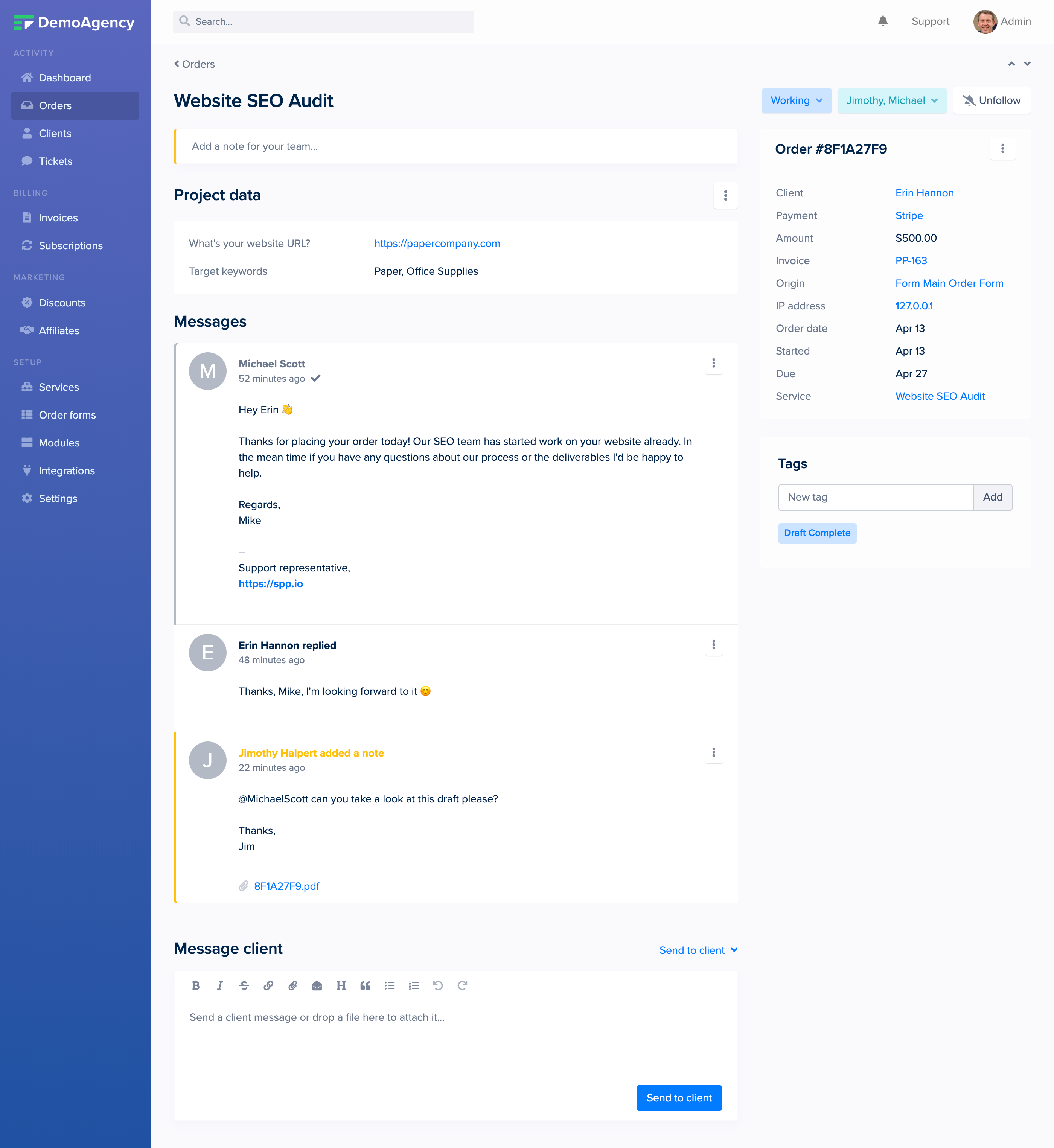 Access to a
Custom Dashboard

to manage all you projects.
Don't let the important informations to get lost in some spam folder! We'll provide a super intuitive dashboard where you can manage all the communication with our team, easily control your subscription and check your invoices.
Check out some examples of websites
we can build for you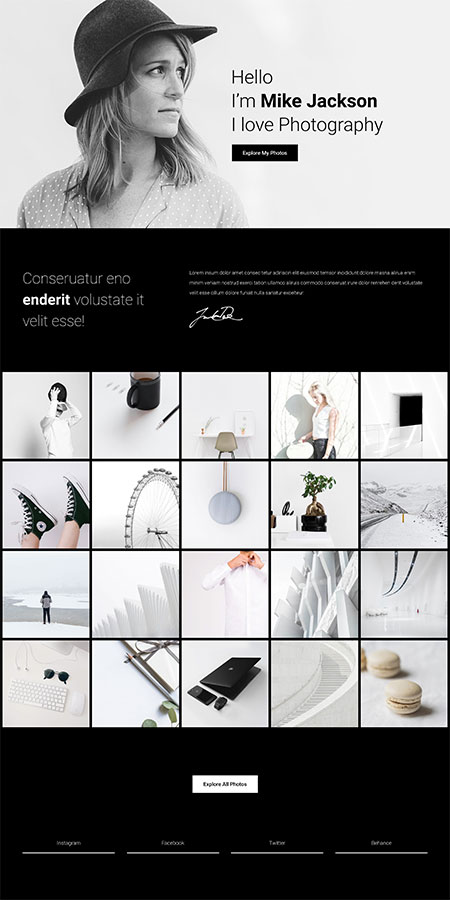 9 good reasons

to choose our agency
Highly Trained Divi Experts
Working with us means your Divi website will benefit from industry-leading professionals who are consistently up to date with the latest software changes and trends.
Expect no surprises on your bills, our prices are fixed no matter the load of work we do for you. Did we mentioned our prices are a fraction of what you'd pay for a senior web designer?
You heard right! Unlimited tasks per month. No job goes undone! We'll take one request at a time, and once it's done we'll jump on the next one.
Late night projects or emergency projects are no problem. As your digital partner, we'll
work around the clock to meet even the shortest of deadlines.
If we don't deliver the first time, our agency is committed to providing you with unlimited revisions until your website initiatives meet your company's standards.
All our designs are perfectly displayed on desktop browsers, tablets and phones.
We understand your clients have expectations, and we know how important your bottom line is. Every effort we make is 100% focused on your company's financial success.
You have enough to focus on with your business; our white-label services output
important work on your behalf while you tend to matters that simply must be done yourself.
Pause Your Contract Anytime
Flexibility is the cornerstone of our company's values. Pause your contract at any time and resume services again when the time is right for you.
One plan

to rule them all!
…and enjoy our 7 days money back guarantee insurance!
Convert any design into an high-quality Divi layout
40 hrs / month guaranteed
Unlimited websites / brands
Convert any design or existing website into Divi
Full Mobile Responsive Guarantee
7 days moneyback garantee – no questions asked
Feel free to contact us if these FAQ's did not help to answer your questions.
How many tasks can I request?
There are no restrictions to the number of requests you can send each month. Once you send a task, your Divi expert will jump into it and start working on your project following your guidelines. As soon as you're happy with the result and complete the task inside your dashboard, the designer will jump to the next one.
What kind of task am I allowed to request?
From a simple a fix to a complete website revamp. As long as it's Divi related, we'll do the job for you. Be aware that we won't do copywriting, advanced coding, SEO off-site or any other task unrelated to Divi. If you need a Graphic designer or a WordPress developer to be added to your team, we'd be happy to provide one for a small extra fee.
Do you provide the graphic designs?
The basic plan does not include custom graphic designs. However, if you don't plan to provide the designs yourself and need to add a Graphic designer to your team, we'll be happy to provide it for a small monthly fee.
Do you cover development tasks?
The basic plan does not include tasks such as maintenance tasks, custom codes, speed optimization or any task unrelated to Divi designs.
However, if you need to add a WordPress developer to your team with a strong expertise with Divi, we'd happy to provide it for a small extra fee.
How fast can I expect my tasks to be completed?
Depending on the complexity, your task may be completed within few hours, days or weeks. Small tasks like a CSS fix are usually completed within the same day of your request. A simple landing page design can take from few days up to 1 week. A WooCommerce website designed from scratch with multiple pages could potentially take several weeks to be fully completed.
Can I have more than one designer involved in my team?
Yes. If you figure out that one designer is not enough to satisfy your needs, you can always add more slots to your account (and delete them in future if needed).
What kind of tasks you won't do?
We won't do the following tasks:
– Anything non Divi-related works.
– Copywriting
– SEO
– A/B test or any conversion rate tasks.
– Advanced custom codes
Am I tied to a contract?
No. You're free to pause or cancel your subscription whenever you want to without paying any kind of extra fee.
Do you offer a free trial period?
No, we don't offer free trials but no worry,. you're covered by our 7 days money back guarantee. If you do not think we are the right fit for you, we will refund 100% of your initial membership fee, no questions asked.
What is your onboard process?
After you sign in and pay the first month, you'll have access to your personal dashboard where you'll be able to request your first task. In the meantime, we will match you with one of our Divi experts.
Who owns the rights to the designs?
All the designs completed by our agency are fully white labeled. This means that when a task is completed, we have no rights on it anymore. You have full ownership and can do whatever you want with it.
Can I resell any of the work you create for me?
You own 100% rights to the designs, which means that you are free to do what you wish with them.
Suscribe to our Newsletter
Ready to
scale

your agency? Stop procrastinating and

click that button!